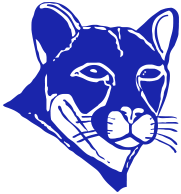 Trauma-Informed Parenting Class
This class takes a unique, relationship-based approach to parenting traumatized children and those with attachment challenges. This approach provides a trauma-informed explanation of "acting out" behaviors. Caregivers will learn how children escalate through behaviors, as well as how to respond to help their children during these times. When children and caregivers expand their ability to emotionally tolerate stressful situations, behavior naturally improves. The class is appropriate for biological parents, adoptive parents, foster parents, and kinship-care providers.
Some Program Topics
Emotional regulation and dysregulation

Window of stress tolerance

Trauma and memory

Acting out behaviors, i.e. lying, stealing, aggression, etc.

Signs and stages of verbal and behavioral escalation

Caregiver responses to decrease escalation

Setting appropriate and enforceable limits
When:
September 13 – September 29th, 2021
(3 weeks)
Mondays 6:00 PM – 7:30 PM
&
Wednesdays 6:00- 7:30 PM
Where:
ONLINE – ZOOM
Intake paperwork will need to be filled out and turned in to ChildSafe before the first class in order to attend
Cost:
There is no cost for this class, it is funded by a grant donation.
Book is Included
Email info@childsafecolorado.org or call (970)472-4133 to enroll!