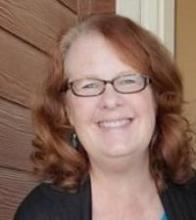 Hobbies & Interests:
I have two daughters, one son-in-law, and one grandson! I love spending time with them!
I love performing Musical Theatre and/ or going to watch others perform live musical theatre. Let me know if you ever want to go see a show. I love Disney, warm weather, singing duets, and playing piano.
Courses Taught:
I love to teach ALL kinds of music! The Linton Pride Choir always makes my day! I also teach PSD Quaver curriculum, PSD Music Memory Composers, LKR Modern Band, Orff, Kodaly, Colorado songs, Musical Theatre, and Silly songs.
About My Classroom:
K-5 , check out the remote learning music page at SPECIALS AT HOME - sites.google.com/psdschools.org/lintonspecials/music