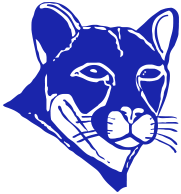 Three ways to report incidents, concerns in PSD
PSD believes in ensuring all people – students, parents/guardians and staff – are heard and honored in our schools and workplaces. It is important that you report your concerns, and there are three ways to do so through a new web page on PSD's website.
Safety concerns:

Report through the

Safe2Tell website

or call 1-877-542-7233.

Examples: Threat of harm to others; threat of harm to self; illegal activity.

Sexual harassment:

Report through

PSD's Title IX platform

.

Examples: Sexual harassment or discrimination based on sex and/or gender

Negative experience:

Report non-Title IX issues through

PSD's Incident Reporting platform

.

Examples: Discrimination based on culture/ethnicity; bullying; racial or homophobic slander; anti-Semitism
More info, including the process for investigating complaints reported through each platform, is available on this new web page.