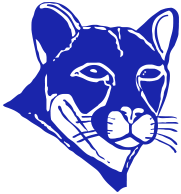 Registration is open for Camp Braveheart, a summer program designed for children and teens grieving the loss of a loved one. Campers will leave camp with a renewed sense of self and coping skills to manage grief in everyday life. If you have a child or teen who could benefit from this opportunity please call our School Counselor, Mrs. V at (970) 488 - 5885 or visit: https://3hopefulhearts.dm.networkforgood.com/emails/2022-camp-braveheart-registration-is-live
5th grade families, our 5th graders will be taking a school bus to Boltz middle school on Friday, May 13th for their middle school transition experience. Be on the lookout for permission slips coming home. Please contact your 5th grader's teacher with any questions.
Colorado is offering six free virtual counseling sessions for children and teens. Check out imattercolorado.org (https://imattercolorado.org/) or call our School Counselor, Mrs. V, (970) 488 - 5885 with questions.